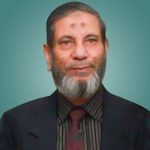 ABDUL QUAYUM
CHAIRMAN
The most experienced member of our team. He has served the National Board of Revenue of Bangladesh for over 35 years. He has served various important positions including the Director General, Customs Exercise & Vat Training Academy, Commissioner of Customs, Exercise & VAT before retiring as Director General, Duty Exemption and Draw Back Office under the National Board of Revenue of Bangladesh. Currently, he is also the Chairman of Oriental Agro Business Enterprise Ltd. His vast knowledge and experience is the backbone of Infinity Corp.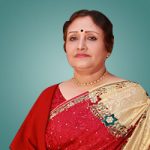 NARGIS AKHTER
DIRECTOR
She is a sponsor Director of Sonar Bangla Insurance Ltd., a prominent public listed General Insurance Company in Bangladesh. She is also a Director at Oriental Agro Business Enterprise Ltd. She is a visionary lady who is always on the move and actively participates for social causes.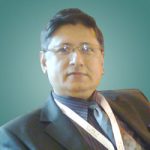 GROUP CAPTAIN NURUL KABIR (Retired)
ADVISOR
A living archive, Nurul Kabir has extensive knowledge on Defence Procurement in Bangladesh. He is a highly decorated senior Bangladesh Air Force Officer who has served Bangladesh Air Force for over 30 years. Throughout his career, he has served at various important positions including Director Purchase for Bangladesh Air Force at Directorate General of Defence Purchase (DGDP) and Director Armaments at Air HQs of Bangladesh Air Force.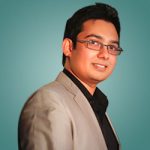 A.N.M. REZWANUL QUAYUM
MANAGING DIRECTOR
A vibrant character, educated from Imperial College London, a university which is always ranked among the top 10 Universities in the world. He has been the Managing Director of Infinity Corporation Ltd since its beginning and spear headed the company's progress over the years. His globetrotting has given him the edge of world-class professionalism and the passion to succeed in all his ventures. Rezwanul Quayum is an innovator with a can-do attitude.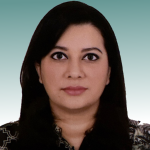 Saika N. Chowdhury
DIRECTOR
After earning her post-graduate degree, a Masters in Financial Economics from the University of Nottingham, UK, she pursued an academic career, working in research and academic writing until 2016, when she joined Infinity. At Infinity, she oversees the operations and focuses on human resources management, and her leadership has contributed to the company meeting its goals consistently over the years, while adhering to budgetary plans.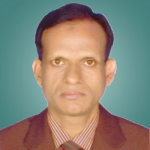 SERGEANT MD. BABOR ALI (Retired)
Manager, Operations
Md. Babor Ali is a former dedicated logistician of Bangladesh Air Force. He has served the Air Force for over 18 years in various wings of the logistics department. Currently, he oversees the tendering procedure at DGDP and Air HQs and ensures that Infinity Corp is on top of all things at the two offices.